It Is Possible To Fight A Drunk Driving Charge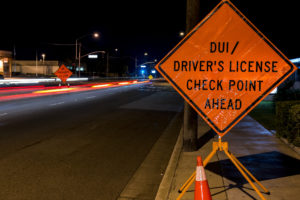 Are your Florida driving privileges at risk after a DUI arrest?
Your driver's license is a symbol of the freedom of movement so important to you in today's mobile society. When that freedom is in jeopardy after a drunk driving stop, an experienced DUI defense attorney's skilled legal assistance is essential to your goals.
The Law Office of Brian R. Toung, P.A., aggressively protects the rights of Florida residents, commercial drivers, tourists and other visitors to our state when drunk driving legal problems arise.
Since 1983, Brian's criminal defense practice has been successful in helping people just like you with felony and misdemeanor DUI, aggravated DUI, alcohol-related vehicular manslaughter and homicide charges, as well as driver's license suspension and revocation issues.
Skilled DUI Defense Lawyer With More Than 30 Years Of Experience
Too many things can go wrong with a DUI stop for you to plead guilty to drunk driving right away. Law enforcement has been known to mistake erratic driving and driving on hazardous roads and in dangerous weather for driving while intoxicated. You may have suffered a medical problem while driving, or you might be subject to a pre-existing condition such as an allergy. Field sobriety testing can be too strenuous for you; Breathalyzer testing results can be distorted by malfunctions or defects in the machinery.
Act Fast
Protect your legal interests after a drunk driving stop by contacting Brian R. Toung in Daytona Beach for a free initial consultation right away. The numbers to call are 386-492-0022 locally or 800-365-8063 toll free elsewhere in the state.
For criminal defense cases, we offer payment plans.